Proudly Buying Unwanted Used & Junk Vehicles in Calgary For Over 30 Years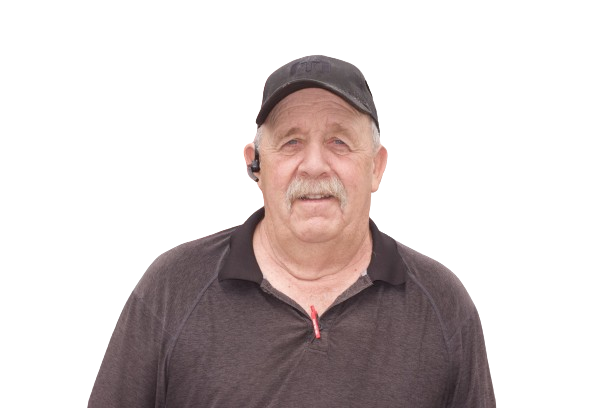 How It Works - Junk Car Removal Calgary
You have an vehicle that is damaged, not running or scrap that you want to get rid of today.
Call Bill First! (403) 803-9290
We do our best to answer the phone every time, we will tell you right away how much we can pay you for damaged or junk car.
Get Paid Top Dollar Today
Bill will quote you a price over the phone and honour what he says. We can often pay more than you might expect for a damaged car.
Your Scrap Car Gets Towed Today
We promise to show up on time, treat you with honesty and respect and get your junk car removed today. Quick Same Day Service.
The Environmentally Friendly Solution
Your junk car gets recycled and parts re-used in many different ways. ECO-Friendly to the Environment – Auto Recycling
Junk Car Removal Services
Welcome to Bills Scrap Car – Junk Car Removal Calgary
Bills junk car removal Calgary specializes in paying you top dollar to haul away old, unwanted or damaged cars.
We remove vehicles that are taking up space at your home and vehicles that have been damaged that you may not know how to get rid of.
We not only tow your vehicle away 7 days a week, we will pay you cash to remove it for you, and a lot more than you will get from a tax donation to the Kidney Foundation.
We buy mechanically damaged used cars too! If you have a vehicle with a blown engine or transmission or other mechanical damage it may be worth a lot more than just scrap metal price…
We buy all makes and models of cars, commercial vehicles, 4wd's and vans.
We take pride in prompt and reliable junk car removal Calgary services, offer the best prices in Calgary and guarantee to honour the price we give over the phone once we confirm the vehicle and condition.
Scrap Car Removal / Junk Car Removal
Swift scrap car removal at your service! Turn your unwanted vehicle into cash without lifting a finger. We offer hassle-free pickup, environmentally friendly disposal, and instant payment. Clear your space and get paid – schedule your scrap car removal now!
Junk Car Buyer
Get top dollar for your junk car! We specialize in buying vehicles in any condition. Fast, reliable, and hassle-free service. Turn your clunker into cash today! Contact us for a quick and fair quote. Say goodbye to your old car stress-free!
Auto Recycling
Transforming end-of-life vehicles into eco-friendly solutions! Our auto recycling service efficiently dismantles and repurposes cars, promoting sustainable practices. Join us in reducing environmental impact while receiving fair compensation for your retired vehicles.
Used Car Buyer / Used Truck Buyer
Turning your unwanted vehicles into cash! We buy used cars, running or not, providing hassle-free cash today. Bill offers fair, competitive prices for your vehicles, ensuring a seamless selling experience. Say goodbye to your old car and hello to instant cash with our reliable and efficient service!
Local Car & Vehicle Hauling
Scrap Car Removal Calgary, Call Bills Scrap Car to have your junk car or scrap car hauled away today. We pay top prices for junk cars and always promise to show up on time and respect you and your property. Calgary's top choice for scrap car removal.
Special Vehicle Flatbed Towing
Special vehicle hauling and towing. We can pick up your unwanted junk or broken down vehicles from your home, your place of business or wherever they have broken down. We pay top dollar for scrap cars and make sure they get recycled the best way possible.
Have a New Model Car With Damage or Blown Motor?
Read More...
Bills can usually pay more for late model cars with mechanical damage. It can be frustrating when your vehicle suffers catastrophic mechanical damage like a blown or motor or transmission, but we pay top dollar for these types of vehicles if you can't fix them yourself.
We specialize in quick and easy car disposal assistance, for whatever your problem may be. Whether your car malfunctions, or a project from the kids taking up space for years, Or have an old car you are sick of blocking your area we offer a salvage service for unwanted old car removal for FREE, our fast and reliable service is always available when you need it, guaranteed.
As our Enterprise recycles auto parts we purchase all kinds of vehicles including, Old, Running, Not Running, Accidents and Wrecked or damaged, we accept all of them. We Not only buy Old and Wrecked cars, we buy late model cars even if they are damaged or with Mechanical problems or have no RWC & Registration. We pay best rates and we pay cash when we pick up your vehicle.
We provide service to the Calgary, Alberta and all surrounding areas so please Call at 403 803 9290. We are bonded and insured for your peace of mind. So get going fast with our car removal services which is offered 7 days a week , 365 days a year. You may call us or submit an quote request.
WHAT KIND OF CARS DO WE PICK UP?
Junk / Scrap Cars
Cars "parked" in your driveway
Insurance Write-Off Vehicles
Accident Vehicles
This is Bill
Don't Get Treated Like Crap… Call Bill Today!
Bill has been treating Calgarians with honesty and respect and hauling away their unwanted cars for over 30 years.
Don't be fooled by those other guys who say they will pay more and then low ball you when they get there, if they ever show up…
Bill will give you his best price up front and show up when he says he will.
It may not be a glamorous business but we still believe in treating people right.
We Buy All Brands of Used Vehicles & Scrap Cars
Kia
Kenworth
Lexus
Lincoln
Mercedes Benz
Oldsmobile
Pontiac
Plymouth
Ram
Renaud
Scion
Star
Sterling
Genesis
BMW
Jaguar
Toyota
Volvo
Volkswagon
Western Star
Hummer
Isuzu
Hino
Mazda
Mitsubishi
Nissan
Subaru
Suzuki
Our Junk Car Removal Categories
What Our Customers Have To Say About Us
Bill is the real deal. Great service, absolute legend.

Evan Gibson


I've used Bill a number of times and he's always professional and on time! He even services areas like Cochrane and Airdrie. Ive been given the run around in the past by some others, so I'll never call anyone else but Bill. Highly recommended!!

Kevin Martens


I called Bills Scrap Car to pick up an old parts car that was no longer needed. They are easy to talk to and deal with on the phone. The service was very fast ( same day) and super efficient once at my home. Very professional. Job well done

Jeff Eves


Bill came and picked up our broke down car, gave us a great price and quick service.

Jen Mian


Very fast and friendly service. Quick to pick up work if his schedule changes! Great experience!

Ian Craig


I needed an old car removed from my property and I called Bill. He came over within a couple of hours of me calling him and took the car away quickly and efficiently. He kept his word on the amount that he quoted and I'm very pleased with his service overall. I will definitely use his service again in the future and I highly recommend him.

Ndu Uwaga


Great service and Bill was very friendly and efficient. I would highly recommend him!

Joe G.


Answered phone promptly, gave a fair price over phone and picked up on time and quickly, friendly and personable. Would deal with again but of course hope I don't have to.

mary jo T.


Bill is a beauty! Was very patient while we switched some tires today. Excellent customer service. Cheers

Samme Bateman-Hemphill


Best tow truck and scrap car removal company in the city! you will get a fair deal always! :))

Logan Kroeker


Great guy, came and looked at my car gave me my asking price. Super happy with his service. Would highly recommend his company.

kandake miller


100% recommend dealing with Bill he's professional reasonably priced and great customer service! 👍👍👍

Michael Henriques


Fast, friendly, efficient service. Thank you, Bill!

Todd Green


Bill is Great to work with. Gave us the exact amount he quoted over the phone. Couldn't be easier and love dealing with an honest person! Highly recommend. Don't hesitate calling Bill.

Trent Berstad


Very nice guy, punctual and gave a good price for my scrap car! Definitely recommend!

Lukas


Bill was quick to respond with our quote, he was punctual, and very accommodating! He made us a reasonable offer for our scrap car based on practical assessment and a straight-forward paperwork process. Would **highly** recommend this business, especially over the local corporate low ballers.

Calvin Ames


Bill is awesome! Fast & gave me a quote upfront. My old car finally died and wasn't worth much to anyone, it was just taking up space. Call Bill for scrap car removal Calgary for sure!

Scottie Breaux


Great service, came right away no hassle offered a good price very friendly Would definitely recommend.

Ryan Wesaquate


Bill is a beauty, had the absolute pleasure of dealing with him yesterday, he's kind, easy to deal with and fair. 100% will use his services again and would recommend him to anyone looking! Best guy in the game!

Travis Trach


Bill is fantastic and gave us a very fair price for our vehicle. We appreciate him and definitely recommend him. Compared to other competitors, he is the best without a doubt. Thank you Bill!

Dabin Yoon


Bill has been in tow industry for a long time, and runs a reputable business. If you're looking for a high level of service contact him.

Adam Sarkozi


I've got a very good deal from Bill and helped me a lot to pick up my car, he is on time and very professional. You don't need to shop around if you want to get rid of your old car. Give him a call and you will be happy.

Masoud Mehrabi

Junk Car Removal in Calgary – Latest News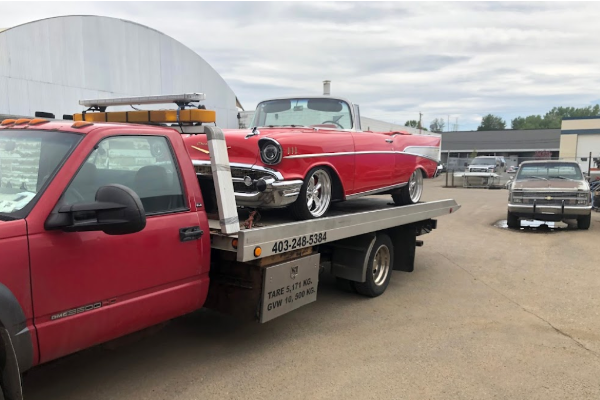 A Labour of Love
Brand: Chevrolet
Service: Specialty Vehicle Towing
Location: Riverbend SE, Calgary
In the realm of classic cars, few models evoke the nostalgia and admiration quite like the 1957 Chevrolet Bel Air. A symbol of automotive excellence during the golden age of American automobiles, the '57 Bel Air remains an icon of style, power, and innovation. Today, we delve into the inspiring story of the meticulous restoration of a '57 Bel Air, a journey that resurrected this vintage beauty from a state of neglect to a gleaming testament to automotive craftsmanship.
We proudly provide junk car removal services to the entire City of Calgary & surrounding areas